Programmatic Ad Operations : A Beginners Guide
Ad Operations (Adops) is one of the key roles in the digital advertising world. For all its high tech, automation , creative campaigns and media planning , Adops remains mostly manual process. Any successful campaign manager, sales executive or Customer success manager, knows how to keep adops teams happy and satisfied. Adops teams are found as subsets of publishers or agencies digital sales or executions teams.
Heavily dependent on humans , Adops work requires real skills across multiple domains and technologies. Adops managers need to able to get in and out of context real quick, while managing numerous campaigns , stakeholders , clients and technology teams.
Each campaign usually comes with unique commitment requirements related but not limited to impressions and volume , Geo targeting, demographics , custom creative activation, Frequency capping , CTR, Viewability, CPCV, leads to be generated and so on. Therefore, Adops teams are generally madeup of specialists with varied skillsets like ad traffickers , Schedulers, Inventory managers, yield managers, vendor managers, technology operations.
Programmatic Adops needs even more complex skills apart from traditional /Direct sold campaign management . Here are a few pointers to get you started if you are looking for opportunities in this line of work. This is an indicative list. It will do you good to do your own research and build on the following starters.
Technology : Learn to
Assess the impact of ads /creatives on Page load times
Identify and disable ads that break the page or cause z-index issues
configure Line item Priorities like Sposnorship, Price Priority ( When using Google Admanager)
Tools like CharlesProxy and Fiddler
Read and manipulate ad tags in the ad server
Use browser developer tools on a live site
confirm that the ad renders
Identify 3rd-party pixels that are fired on a web page with or without an associated Ad request
Measure how long an ad takes to completely load .i.e How long before an impression is recorded against an adrequest and or Bid response.
Extract and interpret reports from adsever and monitor common discrepancies that are contested and their causes
Optimise a campaign and Making good on under deliveries
Pacing the campaigns
Pass category information into the ad tag, Key_value Pairs
Configure deal types like PG, PD, Private Auctions , waterfall
Setup AMP and Facebook Instant Articles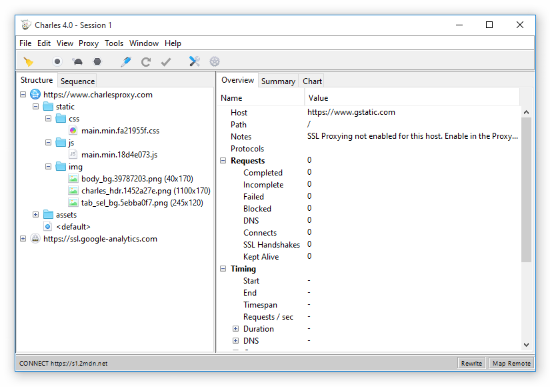 Industry
Various Industry Standards and benchmarks like View-ability, CTR, Skip ratios etc.
Cookies and ADID, Privacy concerns and regulations , Cookie Crunching
Ad specs for standard ad sizes and formats
Ad fraud ,basic techniques of detecting and preventing ad fraud
what are various attribution metrics like last mile conversions , Audience
Seasonal effects on supply forecast
How a website is structured and is translated by the ad server like adslot positions – ATF, BTF, MTF , Unknown
Learn how to tag a website
iframe, Safe frames, javascript, non-secure vs secure
Add a 3rd-party data integration and DMP
Commonly used Terminology
CPM, eCPM, Ad request CPM, RPM
Fill rates and Coverage
Price Floors , reserve and Clearing Prices
Take rates , media Tax
CTR
VTR
SSP
DSP
Ad Exchange
SPO
Pipes
Header Bidding
Wrapper and Adapter
Open Bidding
oRTB
IVT and NHT
DMP
Audience Cohorts and Layering
Pre-Roll, Mid-Roll , Outstream Videos
OOP Units
IAB , oRTB and parameters
GDPR
CCPA
Passbacks
VAST , VPAID
Media Server
If you are going to join an SSP or DSP, you also need to know about the following
Ad request data structure .
Parameters are passed in a bid stream and why are these required .
Object Parameters are required for each demand partner for them to participate in an Auction. Check out Prebid Bidder Information page
Difference in workings of Server Side (API) and Client Side (SDK) integrations
Queries Per Second (QPS) and its impacts DSP Bid Responses.
Bid Throttling
Standard IAB terms and conditions for an IO and legalities like Warranty, Indemnity, SLAs, etc.
How to study a brand's Current Strategy/Go to market pitch ?
Deeper Technology areas
Video transcoding requirements for different device types (Desktop / Mobile / OTT).
Mobile device location : Significance of decimal points in Lat/Long.
What constitutes PII impacts battery life, and speed of a website or an App on a device.
VAST Vs VPAID and how different device types impact the yield
VMAP and setting up video ad podding within a video stream. Although this link has some propitiatory info, its still quite useful and well explained
And Just for fun , try your hand on Microsoft excel using Pivot, Macros and Vlookup
The above list may seem overwhelming and exhaustive, you would come to enjoy learning these concepts and terms . After all this will decide if you can make a career in programmatic ops and Trading . No Pressure , really 🙂